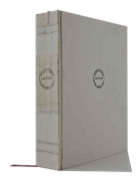 Lanvin's Ladies' Man
Alber Elbaz celebrates a decade at the world's oldest fashion house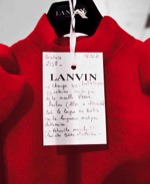 Born in Casablanca, Morocco in 1961, to a hairdresser father and painter mother, Alber Elbaz and his three siblings moved to Holon, Israel when he was just eight months old and grew up there. Although displaying a natural talent for acting, drawing and fashion sketching from a young age which his mother encouraged, Elbaz still endured mandatory three-year service in the Israeli army in 1979; an asthmatic condition meant he was put in charge of entertainment. After studying fashion design for two years at Shenkar College of Engineering and Design outside Tel Aviv, his mother then packed him and his dreams off to New York with US$800 in 1984, where he took a lowly design job and changed his name from Albert to Alber.
Five years later a chance encounter with Gucci's Dawn Mello led to an introduction to couturier Geoffrey Beene. Elbaz became his design assistant and Beene his mentor. "It was a very beautiful relationship over seven years," Elbaz has said. "Our best dialogue was not in words. He had shapes and colours. I added a ribbon; he added a button; he changed it. There was no talking." Then opportunity appeared in the form of Ralph Toledano, head of troubled Paris label Guy Laroche, who tapped Elbaz to rejuvenate the ailing brand. Elbaz got the job partly as a result of his interview outfit: red jacket and shoes with no socks. "The guy knew how to capture your attention," Toledano recollected. Elbaz became head designer and sent down a first autumn/winter collection in 1997. A mere four seasons brought him industry recognition and no small amount of media adoration, such that Yves Saint Laurent and Pierre Bergé hired him to head Y.S.L. ready-to-wear, and as potential successor to Saint Laurent. But in November 1999, the Gucci Group, led by Domenico De Sole and Tom Ford, bought Yves Saint Laurent and Elbaz was dismissed after just three collections; the brash and brazen Ford took on the role instead. A deflated and depressed Elbaz debuted a collection for Krizia using black models on the runway in 2000 but left the label straight after for a sabbatical travelling through India and the Far East, to consider his future. "My biggest dream was to be a doctor, giving out Tylenol," he later said of the period. "But if I am making women feel good, it is almost the same thing!" Then fate struck again. Chinese publishing magnate Wang Shaw-lan took a controlling interest at the practically bankrupt fashion house Lanvin and asked Elbaz to join after he pitched her. In October 2001, Elbaz was named Lanvin's creative director.
Alber Elbaz's first collection [F/W02] in March 2002 is greeted with optimism and awe, his new talent acting like a crack of thunder at the old fashion house; the aesthetic ascendancy begins. In 2005 he wins the CFDA's International Designer Award and Time magazine names him one of its 100 Most Influential People in 2007. In 2010, an Elbaz collaboration with H&M sells out within hours and for top dollar on eBay the same day. Tapping into the current craze for children's wear, Elbaz launches Lanvin's first kid's collection last June to jaw-dropping delirium, inspired by original founder Jeanne Lanvin's daughter Marguerite. One decade after Elbaz took the helm, Lanvin has become one of the most coveted houses for its uniquely modern vision and desirable designs, which Barney's Creative Director Simon Doonan has described as being "like crack for women." Elbaz loves women and they love him.
Rather than retrospect the decade and its greatest hits, Steidl's
Alber Elbaz
,
Lanvin
documents the creation of just one collection, from first sketch to final runway show. With the camera acting as a secret door, the ever able Elbaz allows the viewer entry into his own creative world. The images not only unveil the continuous design process, and behind-the-scenes work as it progresses, but also the human side of creating a collection. "Each collection is always different, but the process of creating is always the same," says Elbaz. The monograph is the collaborative effort of editor Pascal Dangin and photographer But Sou Lai, whose poetic and sensitive images mirror Elbaz's work. If you need 300 compelling reasons – the number of the book's images – to indulge the talent of the boy with the signature silk bow-ties and the soul of a poet, here they are.
IN HIS OWN WORDS

Alber Elbaz on his boss, hospitals and Cinderella

- "I face a blank page each day and I have to fill it with a dream. That's my work."

- "I don't want to see a dress with a woman. I just want to see a woman, with a beautiful dress."

- How do we define haute couture? For me it's about being innovative and going forward, cutting in a different way, taking fabrics and developing them. The ability to innovate."

- "It's [Lanvin] the oldest couture house in the world, but when I came aboard, it was a great name without much in it."

- Mrs Wang [Lanvin owner Wang Shaw-lan} is all about honour and respect, and she took a chance on me when others wouldn't."

- "There is nothing scarier than being 'the designer of the moment,' because the moment ends."

- "The highest compliment a woman can receive is 'My God, she looks smart!' not that 'she's sexy."

- "My fantasy is to be skinny. I bring that fantasy into the lightness … and I bring the comfort and all these things that I don't have. What I bring is everything that I don't have. That is the fantasy."

- "I have a problem to do a collection that is a secondary line. I mean, you don't want to be the stepsister. You want to be Cinderella. Show me one girl who wants to be the stepsister."

"I like everything about hospitals – even the food."

- "I was walking with Yves Saint Laurent one night before a show with his dogs'. I said, 'How are you?' and he said, 'Scared'. I said, 'Even after all these years?' He said, "Because of all the years.'"