HOME RUN
Swedish retailer H&M to launch online interior collection in the US next spring
One doesn't equate H&M, Sweden's omnipresent fashion retail giant, with stealth, which makes the news they have an interior furnishing division called Home – launched online in 2009 - something of a revelation. Until now, it's a concept they've been keeping close to - but not completely at – home, as the collection is available electronically in parts of Europe only.

And soon America. Despite Asia being the market for the world's lifestyle purveyors, H&M's priority on the Home front is the US: "We see a potential in all markets where H&M is present," says Maria Lindblom, Head of H&M Home, "but right now we are concentrating on our existing markets as well as launching online for the US market during Spring 2012."

She explains the logic behind selling the Home collection electronically: "On-line shopping is the main selling channel, and we see this as the perfect channel for our Home range, although we do now offer Home as a shop-in-shop experience in selected stores." Stockholm is one.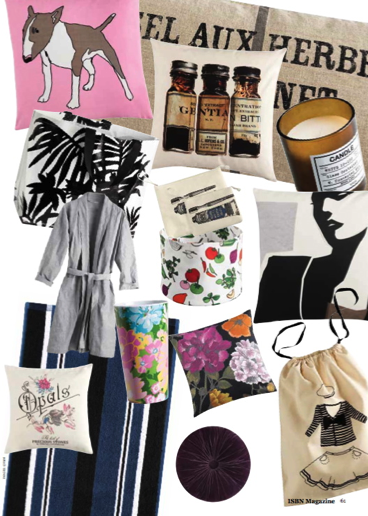 Having dressed the world's consumers with declensions of affordable fashion through collaborations with the likes of Karl Lagerfeld, Matthew Williamson, Jimmy Choo and Comme des Garçons, it's natural that H&M should want to enhance their homes as well. It's only a modest swerve from wearable fabric to interiors and demand was strong according to Lindblom. "We experienced a high level of interest in interiors and design. Customers often asked for home furnish- ing with H&M's sense of 'fashion and quality at the best price.'"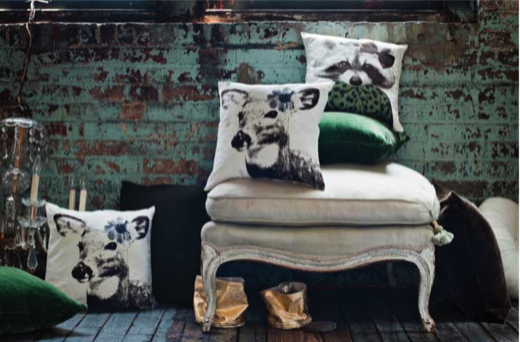 Consequently, H&M Home launched and combines with the fashion unit on trends and collections. "There is an approach to some fashion trends this autumn which is visible in the Home collection," says Lindblom. Home, like fashion, has collaborated but with artists, using illustrators Liselott Watkins and Lovisa Burfitt for its one-off graphic print projects. Home's product offering gets updated four times per year and the unit employs just eight designers, together with buyers and controllers, while H&M's fashion colossus comprises more than 120 designers.

While Home plays into the prevailing strategy for marketing lifestyles, Lindblom says H&M is in no rush to roll-out an entire lifestyle strategy. H&M is not IKEA and lifestyle "might be an interesting thought for the future, but nothing we are planning at the moment," she says. H&M may be onto a Home run in the US next spring, meantime Chinese consumers can't wait to step up to the e-tail plate and make themselves at Home. Now all H&M has to do is pitch.